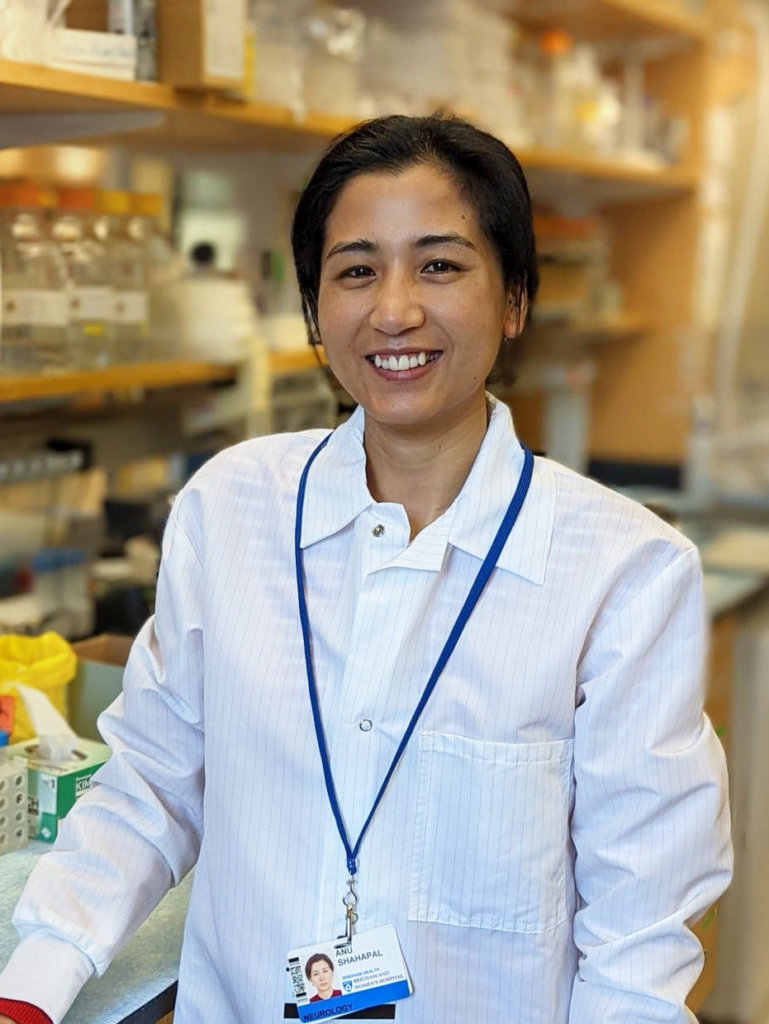 Anu Shahapal, Ph.D.
Postdoctoral Fellow
Education: Korea University (Ph.D.)
ashahapal@bwh.harvard.edu
Huang G, Bloodgood DW, Kang J, Shahapal A, Chen P, Kaganovsky K, Kim J-I, Ding JB, Shen J. Motor impairments and dopaminergic defects caused by loss of LRRK function in mice. The Journal of Neuroscience 2022, 42(23).
Shahapal A, Cho EB, Yong HJ, Jeong I, Kwak H, Lee JK, Kim W, Kim B, Park HC, Lee WS, Kim H, Hwang JI, and Seong JY. FAM19A5 Expression During Embryogenesis and in the Adult Traumatic Brain of FAM19A5-LacZ Knock-in Mice. Frontiers in Neuroscience 2019, 13:917.
Jeong I, Yun S, Shahapal A, Cho EB, Hwang SW, Seong JY, and Park HC. FAM19A5l Affects Mustard Oil-Induced Peripheral Nociception in Zebrafish. Molecular Neurobiology 2021, 58(9):4770-4785.
Kwak H, Cho E-H, Bee Cho E, Lee YN, Shahapal A, Jeong Yong H, et al. Is FAM19A5 an adipokine? Peripheral FAM19A5 in wild-type, FAM19A5 knock-out, and LacZ knock-in mice. bioRxiv 2020